As the weather shifts from spring to summer, you will want to turn on your air conditioner (AC). If the system is unresponsive when you turn it on, it may be a simple switch. See our instructions below for checking your AC disconnect switch.
At the outside unit, a box on the side of the home houses your disconnect switch. In order to turn it on, please reference the photos below—the black switch will need to be unplugged and flipped over, and then plugged back in. You'll notice the "ON" will be right side up if the disconnect is on; if it is upside down, it will need to be taken out and turned over.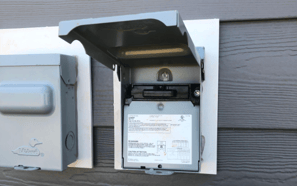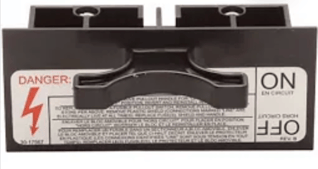 If this doesn't work, you may need additional service. Contact us via Van Metre Life to submit a ticket or chat with a Customer Care team member to see if your unit is still under warranty.